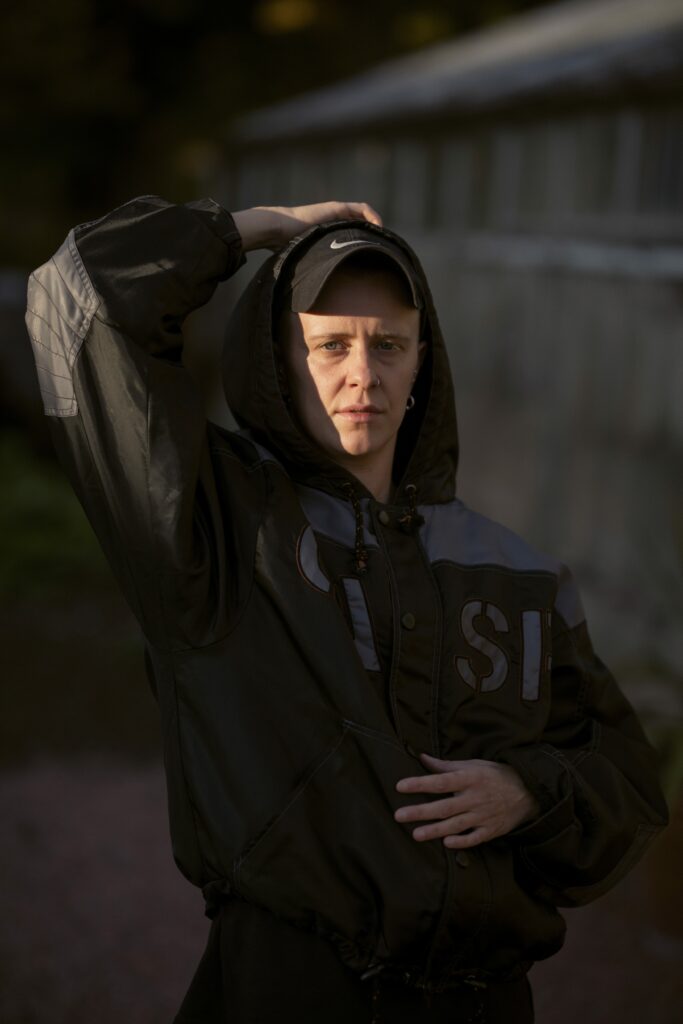 Teo Ala-Ruona is a Helsinki-based performance artist whose work focuses on somatospeculative fictioning. Ala-Ruona explores themes such as techno-trans-masculinity, sexuality, ecology, and toxicity through a combination of theoretical discourse, autobiographical text material, and psychologically and physically intense performance scores, aiming to redefine language and narratives that address pleasure and intimacy in the context of a toxic Earth.
By often using his own body as a site for the various speculative stories to take place, he is experimenting on how through fiction he can transform himself, as well as the perspectives from which the audience looks at his body. He approaches the trans corporeality as an arena, where various normative processes of naturalization become infeasible, and address queer ecological topics from explicitly sexual perspective to revoke the heteronormative biases that influence the research done on biology and ecology, gender and sexuality.
Ala-Ruona is dedicated to the transgressive and fictitious potential of performance art to open up our understanding of humanity, challenging our comprehension of bodily limits and perceptions of normalcy and conventionality. Ala-Ruona's work derives enjoyment from the peculiar and the perplexing, while crafting carefully considered and choreographed audience engagement, deeply practiced and honed performers' practice, as well as emotional and psychological tension.
Ala-Ruona's work has recently been shown in The Vilnius Biennial of Performance Art (Vilnius), The Finnish National Gallery Kiasma (Helsinki), The Institute of Contemporary Arts in London (London), VEGA (Copenhagen) Takomo-theatre (Helsinki), Jason Platform (Copenhagen), Drifts-festival (Helsinki), Baltic Circle -festival (Helsinki), Bangkok Biennial (Bangkok) and NAVEL, Gas-gallery and Human Resources (Los Angeles). Ala-Ruona has graduated from Master's Programme in Art Education at Aalto University School of Arts, Design and Architecture in 2016 and from Master's Programme in Ecology and Contemporary Performance, at Helsinki Theatre Academy in 2018.
Ala-Ruona's theatre and drama master's thesis available as PDF  (in Finnish)
Ala-Ruona's art education master's thesis available as PDF  (in Finnish)