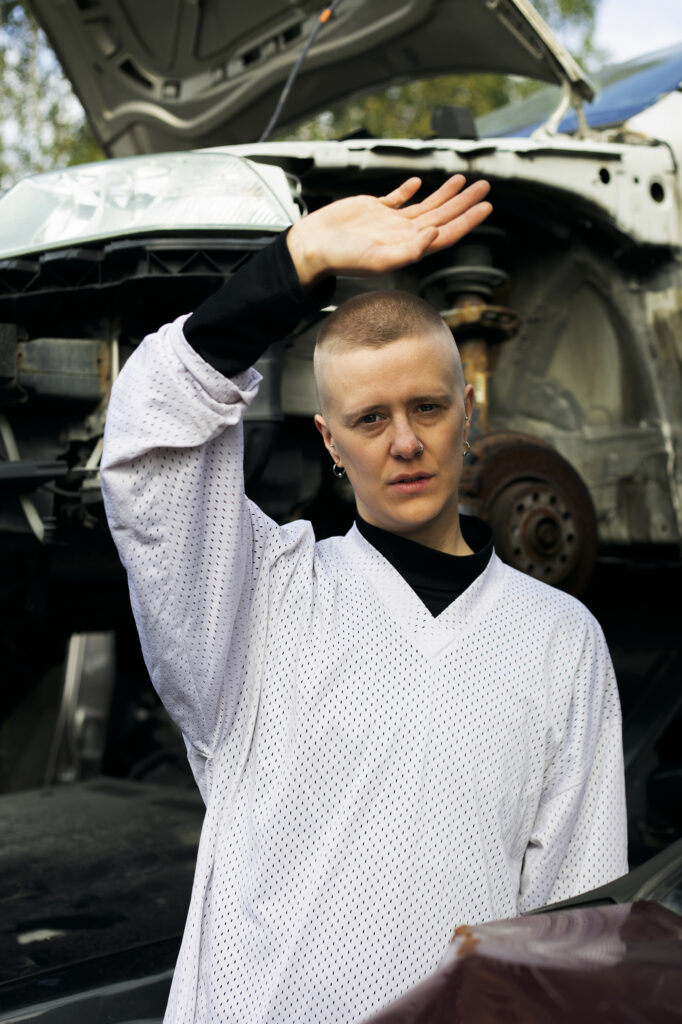 Teo Ala-Ruona is a Helsinki-based performance artist, whose work focuses on somatospeculative fictioning. Ala-Ruona discusses techno-trans-masculinity, sex, ecology and toxicity through re-defining language and narratives telling about pleasure and intimacy on a toxic Earth.
By often using his own body as a site for the various speculative stories to take place, he is experimenting on how through fiction he can transform himself, as well as the perspectives from which the audience looks at his body. He approaches the trans corporeality as an arena, where various normative processes of naturalization become infeasible, and address queer ecological topics from explicitly sexual perspective to revoke the heteronormative biases that influence the research done on biology and ecology, gender and sexuality.
Ala-Ruona's work has recently been shown in ICA (London), VEGA (Copenhagen) Takomo-theatre (Helsinki), Jason Platform (Copenhagen), Drifts-festival (Helsinki), Baltic Circle -festival (Helsinki), Bangkok Biennial (Bangkok) and NAVEL, Gas-gallery and Human Resources (Los Angeles). Ala-Ruona has graduated from Master's Programme in Art Education at Aalto University School of Arts, Design and Architecture in 2016 and from Master's Programme in Ecology and Contemporary Performance, at Helsinki Theatre Academy in 2018.
Ala-Ruona's theatre and drama master's thesis available as PDF  (in Finnish)
Ala-Ruona's art education master's thesis available as PDF  (in Finnish)